The academic program leading to the Master of Social Work degree equips the student for careers in direct services, and macro practice.
MSW Program
The MSW degree is conferred after satisfactory completion of the prescribed requirements that provide specialized understanding of methods and processes in Social Work practice. The minimum requirements for advanced standing students are 45 credits with a cumulative GPA of 3.0. The minimum requirements for all other students are 60 credits with a cumulative GPA of 3.0. To be applied toward a degree, graduate credits must be earned within the past five (5) years. A letter grading system is utilized. Students choose a level of intervention or mode of practice as a major area of concentration, as well as a field of practice. This choice of concentration is supported by a foundation curriculum, fields of practice, and field education. Specific areas of concentration are subject to changes.
The purpose of the fields of practice concentration is to provide a knowledge base in the student's chosen area of specialization in social work. The courses examine policies, programs, and services; two semesters are required. The fields of practice include: criminal justice, social gerontology, mental health, social work in health care settings, family and child welfare, and displaced populations.
Supervised Field Instruction is provided for students in a wide range of agencies and organizations covering the fields of practice listed above. The educational experience takes place in a large number of approved field settings on a concurrent field instruction methods model.
Howard University's Masters of Social Work Program and its Online MSW program are accredited by the Council on Social Work Education's Commission on Accreditation.  
ADVANCED STANDING PROGRAM for GRADUATES of ACCREDITED BACCALAUREATE SOCIAL WORK PROGRAMS
Howard University School of Social Work offers an Advanced Standing Program for Graduates of Accredited Baccalaureate Social Work Programs. This three-semester program requires forty-five (45) credit hours for the Master of Social Work (MSW) degree. Four semesters and 60 credit hours are normally required. Students who are admitted to the advanced standing program must meet the following requirements:
Degree from a baccalaureate social work program accredited by the Council on Social Work Education (CSWE)
Baccalaureate degree earned within four (4) years of application, admission and enrollment in the MSW degree program

Overall "B" average for undergraduate work

Grades of "B" or better in social work core foundation courses:

Social Work Practice Methods
Field Education
Social Work Research
Human Behavior and the Social Environment
Social Welfare Policy and Services
The supplemental advanced standing program application can be found here. Applicants who meet the requirements for the Advanced Standing Program will be granted advanced standing status upon formal financial enrollment in the MSW degree program.
Electives
Students may choose electives from any of the following options:
Courses in direct service, community organization or social service management concentrations or fields of practice concentrations which are not required for their chosen majors
From the list of general electives in the social work curriculum; and 
From course offerings of other schools or colleges in the University or from the Consortium of Universities of the Washington Metropolitan Area. Courses should be chosen in consultation with the student's advisor.
Part-Time Enrollment
Part-time enrollment is available each semester with evening classes scheduled that cover foundation curriculum content. Under the part-time option, students are permitted to develop an individualized part-time course of studies with their advisers or they may choose the Planned Part-Time Program as recommended by the School. The Planned Part-time Program options are:
Plan 1: The usual full-time, two year program is distributed over a three to four year period, enabling a student to complete the degree requirements in four years.
Plan 2: A student completes half the degree requirements, 30 hours in full-time enrollment, and 30 hours in part-time enrollment, over a three year period.
Field Education
Download the Education Manual (PDF)
Field Instruction is an integral part of the MSW program. It is the class that takes place at an agency site and is the practical learning component of the curriculum. This "off campus classroom" experience requires the first year student to spend 16 per hours per week and the second year student to spend 20 hours per week at an agency in the Greater Washington, DC metropolitan area. The Office of Field Education chooses these sites. This course carries 3 credit hours per semester and accounts for over 1/3 of the 60 credits required for the completion of the MSW degree.
The field instruction program also requires a mandatory orientation for all entering students and ongoing field education seminars, which are structured as on campus classes. Student experiences at their field education sites are often the most memorable ones as they matriculate through the MSW program. The field education opportunities are diverse and are supervised by licensed social work practitioners. These experiences are exciting, challenging and provide opportunities for professional development in a practical sense. Goals of field education include but are not limited to the: (1) identification with the profession, (2) integration of classroom knowledge with practical experiences, (3) laboratory experience to increase and strengthen social work skills, (4) exposure to different social work settings, (5) opportunity to determine a specialty in an of area of practice, and (6) opportunity to learn about social and economic justice, and advocacy.
Field education complements the curriculum by providing opportunities to explore, expand, and explain the "Black Perspectives as articulated in our school's mission, vision and principles. Applicants choosing the MSW program should consider these opportunities for professional growth when planning their entry into the program. The Office of Field Education along with other faculty will assist students in their field experiences to insure that each student receives an appropriate learning experience.
Agency Based-Education Faculty & Staff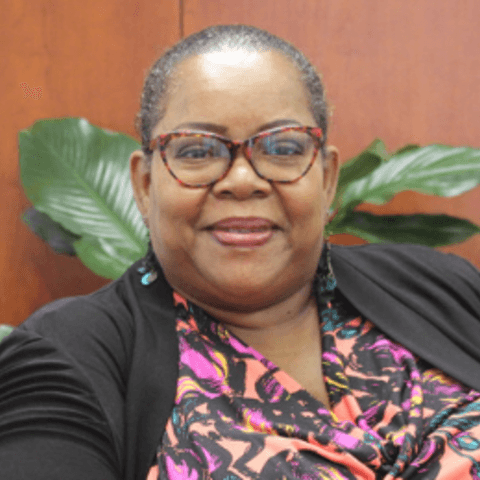 Janice M. Davis, MSW, PhD, LCSW-C
Director, Agency-Based Education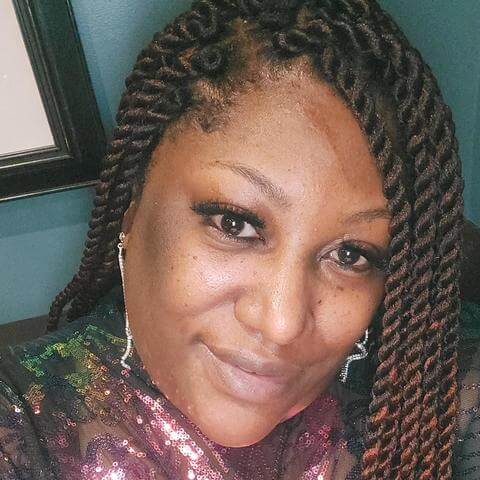 Lurisa Lindsay
Administrative Assistant II, Office of Agency-Based Education