M.S.W. / M.B.A. In Social Work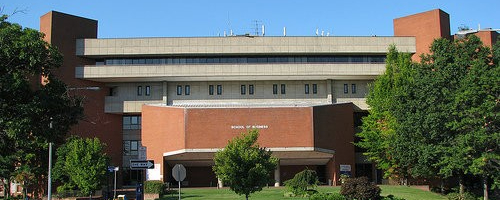 The dual MSW/MBA program emphasizes multidimensional skills and competencies from the fields of business and social work. The program is designed for a limited number of mature students with some supervisory and/or administrative experience. Field internships are arranged in management , policy research and development, in such sites as social welfare organizations, hospitals philantrhopic foundations, and government.
Related Professions:
Admission Requirements
GMAT/GRE required score: 480 

Minimum undergraduate cumulative GPA: 3.0 

Must be in good academic standing in MSW Program with GPA 3.0 

The MBA orientation begins the first Monday in August for two consecutive weeks 
Degree Requirements

Caution to Prospective Students
The Board of Trustees of Howard University on September 24, 1983, adopted the following policy statement regarding applications for admission: "Applicants seeking admission to Howard University are required to submit accurate and complete credentials and accurate and complete information requested by the University. Applicants who fail to do so shall be denied admission. Enrolled students who as applicants failed to submit accurate and complete credentials or accurate and complete information on their application for admission shall be subject to dismissal when the same is made known, regardless of classification."
Office of the Dean, Social Work
Sandra Crewe
Dean
Professor of Social Work
Center for Women, Gender and Global Leadership