Application Information & Materials
Application Open September 5th
Application Deadline:
Spring - November 15        
Fall - April 30
The School of Social Work Master of Social Work degree program is a program of graduate level education that requires satisfactory completion of sixty (60) credit hours, culminating with the degree of Master of Social Work (M.S.W.). The school also offers a 45 hour Advanced Standing Program for Graduates of Accredited Baccalaureate Social Work Programs. Students specialize in one of two social work practice method concentrations: Direct Practice or Community, Administration, and Policy (CAP) Practice. Students also specialize in one of the six social work field of practice concentrations that are offered: family and child welfare services; criminal justice; mental health; health; social gerontology and displaced populations. Full or part-time enrollment is available each semester (with many evening classes and some online classes offered). Applicants seeking admission to the Master's program must hold a baccalaureate degree or its equivalent from a college or university with unrestricted accreditation by an accrediting agency recognized by the Council for Higher Education Accreditation (CHEA), or a recognized international organization. The admission application review process normally requires approximately four weeks following the submission of all required credentials and application materials. Prospective MSW students must complete the online application and upload the following credentials and materials.
The online application includes:
$100.00 Non-refundable Application Fee
Official Transcripts (from each/every college or university attended)
As of January 1, 2016 HUSSW only accepts online applications.
Scores from standardized examinations (e.g. GRE, GMAT) are not required. Applicants must submit official copies of transcripts from each college or university attended, regardless of degree status or number of courses completed when enrolled. Official copies of transcripts must be mailed directly to Howard University by the registrar or other authorized representative of the issuing institution.
Transcripts issued to and/or received and submitted by applicants will not be accepted and will delay the completion of the admission application process. Please request four individuals who may attest to your character, interest, and potential for success in the social work profession to submit recommendations on your behalf. Appropriate recommenders include college professors, employment supervisors, volunteer and community service supervisors, credentialed social work practitioners and others who are able to provide an objective professional recommendation on your behalf. Applicants who earned baccalaureate or graduate degrees within one year of application and applicants transferring from other accredited MSW degree programs must obtain at least two recommendations from faculty who taught them. Please, do not request relatives, close friends or peers to submit recommendations on your behalf.
Contact Us
Contact the Admissions Office by phone 202-806-6450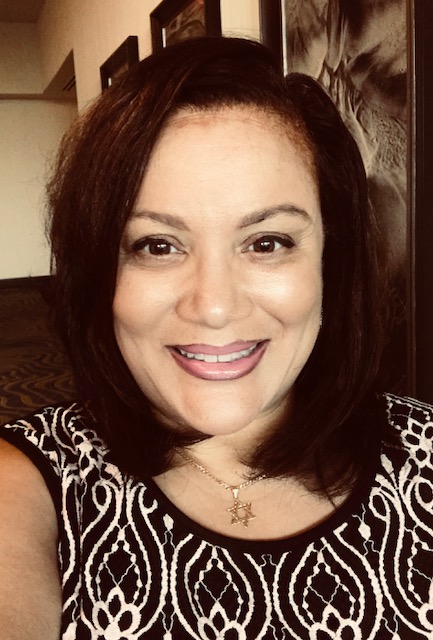 Sandra Gammons, LGSW
Director of Admissions & Enrollment Management
Sarah Jackson
Administrative Assistant, Office of Admissions